Our Services and Pricing:
Therapeutic Massage  - "Your massage, Your preference"...choose your preference for pressure, essential oils, unscented oil or lotion. Promotes relaxation, stimulate circulation, relieve tension and expand the range of motion.  $60 – 1 hr./ $35 - 30 mins./ $95 - 90mins
Chair Massage – Focuses on your back, shoulders, neck, arms & hands. Chair massage is done over clothes and doesn't require any massage oil. Can also include Rapid Tension Release (also known as vibration or percussion) Massage to ease muscle tension and reduce aches and pains.  $35 – 30 mins., $20 – 15 mins.
Prenatal Massage -A gentle massage geared to relieving the muscle cramps, spasms and pain often encountered in the lower back, neck, hips and legs during pregnancy. $60 – 1 hr./ $35 – 30 mins.
Hot Stone Massage - A specialty massage where the therapist uses smooth, heated stones as an extension of their own hands, and by placing them on the body. The heat can be both deeply relaxing and help warm up tight muscles. $75 – 1 hr./ $45 – 30 mins.
Percussion Therapy (ADD-ON): Involves a revolutionary handheld device that jolts target areas of the body with gentle pulses of pressure deep into your muscle tissue. This action softens muscle tissue in areas where we experience intense stiffness and build up. This form of deep massage can work knots and tension out of the muscles while improving blood flow and quickly enhancing range of motion. With percussion therapy, you don't experience pain, only relief. - 10 mins - $10

 

CBD Massage Oil (ADD-ON) - $10-$15

Spa Treatment (Back Only) (ADD ON)  - $5
Couples Massages available upon request. Please call to request appointment.
Relief is just a click or phone call away. Book online or call 706-247-7080 to schedule your appointment.
MISSED APPOINTMENT /CANCELLATION POLICY (Effective Immediately)

If you are unable to keep your allotted appointment, you are required to give a minimum of 24 hours advance notice.  Failure to do so will incur a fee of 50% of your booked appointment.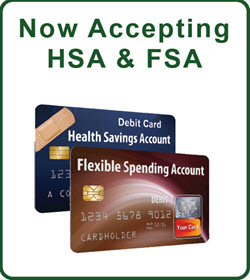 PLEASE NOTE
Even though we except FSA & HSA card, you must still contact your physician for a written prescription to back up the expense.  The IRS rules states that medical care expenses must be primarily to ease or prevent a physical or mental ailment.  Examples of some illnesses that qualify include frozen shoulder, piriformis syndrome, back and neck pain, arthritis, diabetes, fibromyalgia, anxiety, depression and pain management.
$5.00 off - Discounts are available as follows:  Sr. Citizens (65 and older), Military Veterans, Birthday Month, City of Commerce School System Employees.

Office - 706-247-7080
email - tina@proficientmassagetherapy.com